Find out how hotel managers utilise FuseMetrix booking systems for business efficiency...
1st February 2016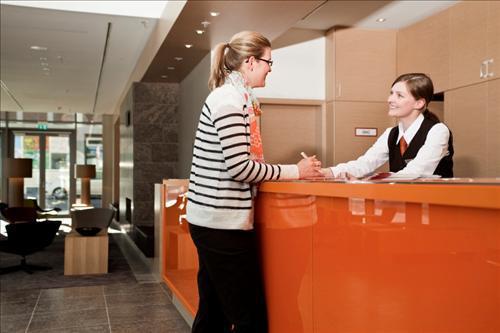 In order to deliver your guests an exceptional level of service it is vital that everything, from booking through to check out, is running efficiently behind the scenes. FuseMetrix provides hotel managers with a fast and reliable solution that ensures a smooth operation from start to finish.

Hotel managers tend to work across a number of different platforms due to the multitude of areas that they have control over. This tends to lead to inefficiency and confusion throughout the entire team. FuseMetrix bookings systems streamline the entire process by replacing numerous, disparate systems with an integrated platform that gives you full visibility over all aspects of booking, customer relation management and routine jobs.

With so many guests in and out, and new bookings being made on a daily basis it is integral that all footfall online and in the hotel, is accounted for. As a web-based solution, FuseMetrix provides a 24-hour online booking service allowing customers to check and book in their own time so revenue can grow even out of working hours. This runs alongside real time data capture, so that the information taken is stored and updated across the entire booking system. Customer information is then sent through to the customer service centre, allowing full and consistent management over all bookings and amendments.

Full data capture also means improved efficiency in how the hotel communicates with customers. By keeping track of booking habits and footfall, managers can better understand their market and, in turn, deliver a more effective marketing campaign.

As well as improving business efficiency, FuseMetrix also significantly reduces costs and errors through its extended, multi-functional platform. As a bespoke system FuseMetrix caters to your businesses unique requirements, allowing managers to keep on top of all aspects of the job from bookings to accounts and communication. This means guests receive the level of service they expect, leading to return clientele and successful growth for your business.

Contact us to find out more.